DATA - We're trying to complete the list of gross salaries for all the leaders of the EU. So that's all the members of the European Council.
Countries we're still missing: Bulgaria, Estonia, Croatia, Austria, Slovenia and Czech Republic.
And not all data already gathered is up to date or complete. So all suggestions for improvements, together with links to the source in the comments, are appreciated.
Here's the most current overview: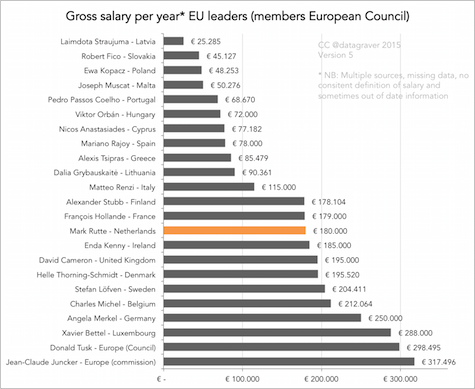 We also compared this data to the recently published average labour costs per country (PDF with data).
We assumed a leader worked 2200 hours per year and calculated the hourly rate. We then compared to the average in their country. So you get a ratio. Looks like this: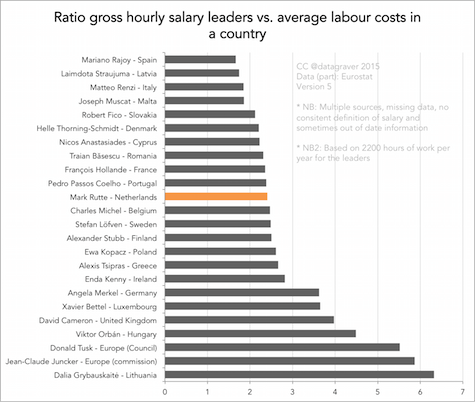 Here's the current available data in a table.
NB: Extra's like cars, housing, travel expenses and food not included.