DATA - We will keep the graph below, containing the number of cases and deaths caused by ebola in West Africa, updated with the latest available data from different sources.
Current update: September 19, 2014
Please note, this post is no longer updated. Check this for latest data.
Cases: 5739
Deaths: 2782 (48.5%)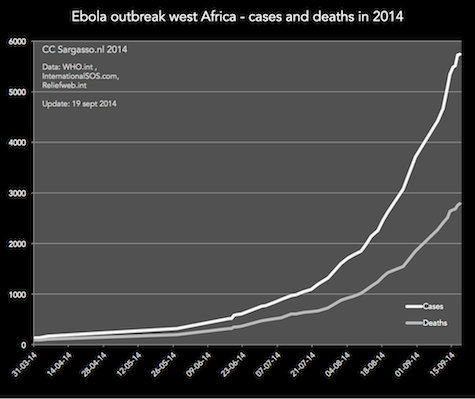 Sources used:
WHO
InternationalSOS
ReliefWeb
Ministry of Health and Social Liberia
Ministry of Health and Sanitation Sierra Leone
Data predating June 15 are not fully comparable with later data. Two countries revised data.